Home >> Articles >> Troubleshooting Guide For Automotive Users
---
Auto Parts Exporters Share Troubleshooting Guide For Automotive Users
Troubleshooting process for automotive can give a serious headache to the user. Without the correct information about performing it and lack of knowledge about resources is like searching an address without a map. In this post, auto parts exporters from India will provide you the guide to diagnose your vehicle issue instantly with an ease.
Many issues can be resolved with a simple understanding of auto repair and maintenance. It is always better to diagnose what went wrong in your car or truck before taking it to the repair shop. And when you do that, you can easily decide whether to repair it yourself or take it to the professional. Here we are sharing best troubleshooting guide that will help you diagnose the issue.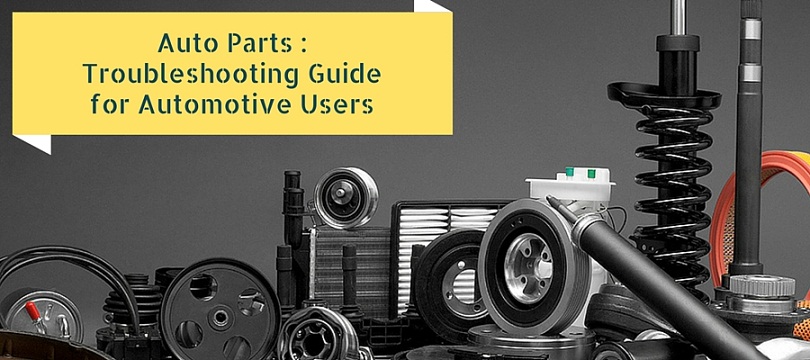 Use good auto repair manual
It is very important to use a good auto repair manual for troubleshooting. When you take help of good manual while repairing auto parts, you cut down extra time, money, and stress for diagnostic jobs.
In order to troubleshoot, repair and maintain good condition of the vehicle, it is necessary to fetch out information related to diagnose and repair.
Collect every small detail of your vehicle issue
Some questions you need to ask yourself when troubleshooting and diagnosing vehicle problems-
When did you notice the problem?
Is the problem happens often or occasionally?
Did I make some changes into vehicle when the problem emerged?
Is the vehicle running hot?
Have I taken my vehicle to repair shop before?
Is it a same issue happened before?
Take a test drive and point down the problems carefully, especially when you start and stop the car.
If you find any difficulty, take the car to professional and let him do the repairing job.
Look for good advice online.
In case it is difficult to pinpoint the issue, you can take help of online qualified mechanics and ask them about the troubleshooting.
Manufacturers and exporters of Auto parts in India are delivering best quality auto components and most mechanics source for replacement of old worn auto parts.